We've all been there or know someone that's been there...digitally connecting with someone that seems too good to be true, but choosing to believing in what they're offering anyway!
They say all the right things to attract you and keep you interested.
Promise you magic beans for your magic beanstalk.
And they sell you "the dream"
And only after you're on their hook, do you realize, you've been CATFISHED!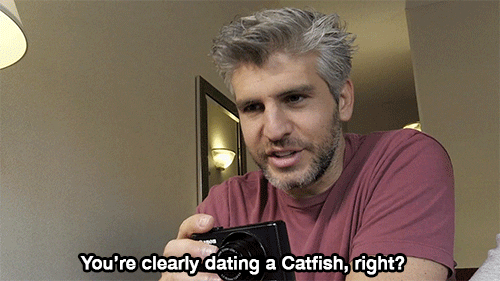 I truly believe most coaches want to do good in the world and make a living sharing their gifts and changing lives.
That being said, catfishing is more common than we may think in the online coaching space. That's because some coaches prioritize fancy pants marketing over the actual delivery of their offer and promise.
One of the hardest (and most important) lessons I ever learned was getting catfished by a well known online business coach. To this day, their sales page is one of the greatest things I've ever read. It ticked all...